RiskNomics Expert Profile: Bud Shawl
Bud Shawl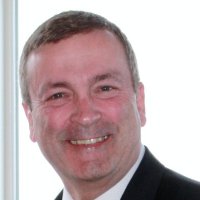 Vice President, Healthcare Services
An experienced operations and financial executive, Bud Schawl is ATI Consulting's top expert in the healthcare field. For more than 10 years, as a Vice President, he led daily operations in the Western Region of the US for a, international healthcare-focused contractor. Using Lean processes, he managed a wide variety of service lines ranging from mail rooms, transportation services and food to environmental services, facility management, construction, real estate, security, supply chain and others.
Bud's most recent responsibilities included managing a $100 million operating budget, $50 million capital construction budget and 600 FTE's as a Vice President for a major California Medical Center. His tenure there included successful efforts to eliminate waste and reduce expenses, while increasing an already high quality level of service. Bud has led organizations through major strike's, major power outages, dealing with financial constraints related to the ACA, and led his teams to increase employee satisfaction while dramatically reducing lost time due to injuries.
A dedicated and effective leader, Schawl enjoys engaging and motivating employees from diverse backgrounds. After originally working as a law enforcement officer, he began his career in the cleaning and disaster restoration business as a franchise owner, ultimately entering healthcare.